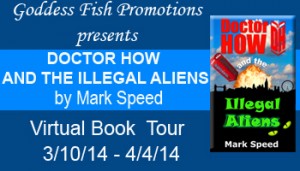 This post is part of a virtual book tour organized by
Goddess Fish Promotions
. One randomly drawn commenter will win a $50 Amazon or Barnes and Noble gift card. Please see the Rafflecopter at the end of the post for other ways to enter.
What song would you choose for Karaoke?
I sealed my fate at one company by singing House of the Rising Sun at a party and substituting our New Orleans-based owner's name. A few years later I learnt to sing it like a pro during voice coaching.
Which Star Trek or Star Wars character are you most like?
Definitely Han Solo. He's his own man. Hard on the outside, but willing to risk it all for a cause.
Who would you most like to be stranded on a desert island with? Least? Why?
I'd love to be stranded with a great improvisation teacher like Pattie Stiles. I'd learn a great deal, and hone my story-telling and performance skills. I'd least like to be trapped with me when I was about 33 years old. I wasn't writing, lost, depressed and not fun to be with.
First book you remember making an indelible impression on you.
1984 by George Orwell. I was an avid reader as a child – a book a day in the holidays. When I read 1984 it spoke volumes to me. I've always had a fear of authority and totalitarianism, and I felt so much empathy with Winston Smith.
If you could only eat one food the rest of your life, what would it be?
My own home-made muesli.
Mmmmmm.. maybe you can share your recipe? I would love it! If you were a shifter, what animal would you like to be?
Definitely a bird. Probably something like a tern – an agile marine flyer and diver. I passed my hang-gliding license when I was 16 but didn't take it further. I love the sea and scuba-diving and there's nothing like the ability to fly to get out of danger.
Favorite season? Why?
Spring. Everything's fresh. Nature's getting it on everywhere – it's a celebration of life after the death of winter.
Best movie ever made?
Brazil, directed by Terry Gilliam. It's the only movie I've been back to watch the night after. It's set in a dystopian future, in a country run by an incompetent bureaucracy. The bureaucrats have become malicious, driven to barbarity by systemic dehumanization and insane legislation. Gilliam creates a fantastical world and shows how the bureaucracy crushes the innocent for crimes that never even happened. Three decades on, and look at how governments are behaving, and how they treat their populations.
Enjoy this video teaser:
Doctor How's famous megalomaniac brother Doctor Who sold his fictional life story to the BBC half a century ago, painting himself as a lone hero. Disillusioned, their four cousins dropped out. For fifty years, Doctor How has held the line against the forces of darkness and stupidity. And he's not that happy, since you ask.

Illegal aliens try to hack How's Spectrel (TARDIS is a very rude word where he comes from), just as he suspects his estranged cousin Where has been compromised. When reports come in of mysterious attacks by alien creatures, Doctor How has to rely on his new companion Kevin, a petty criminal from south London, and Trinity, a morphing super-predator, as he counters this threat to humanity's existence. Bungling agents from MI16, long desperate to capture the Time Keeper's technology, hamper How's efforts to combat the alien menace. Can Doctor How keep ahead of MI16, save Where and combat the alien threat?
About the Author: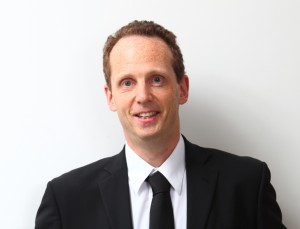 Mark Speed has been writing novels since he was fifteen. His comedy writing has appeared in newspapers as diverse as the London Evening Standard and The Sun, and been broadcast on BBC Radio 4 Extra. He performed his solo comedy, The End of the World Show, at the Edinburgh Fringe in 2011 and 2012. He is currently working on the five-volume Doctor How series.
Amongst other postgraduate and professional qualifications, he has a Master's degree in Creative Writing from City University, London. In 1995 a chiropractor told him he'd never run again. Sensibly, he gave up chiropractors, runs every day and has completed several marathons and a couple of Olympic-length triathlons.
NLP founder Dr Richard Bandler called him a 'polarity responder'.
Website ~ Facebook ~ Goodreads ~ @doctorhow_tv
Buy the book at
Amazon
a Rafflecopter giveaway