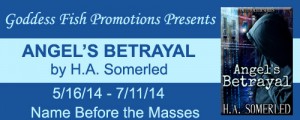 This post is part of a virtual book tour organized by
Goddess Fish Promotions
. Leave a comment or ask the author a question for a chance to win a digital copy of the book--you can see the other stops by clicking the tour banner.
Why do you write in your genre? What draws you to it?
I enjoy a good adventure, something to get my heart pumping and my brain whirling. Mystery/Thrillers have all that, plus if the writer is funny on top of that, it's a big bonus for me.
What research is required?
This series is about hackers, and this book in particular is about hacking into military drones. I make sure that the information about computers are correct, and sometimes, by kismet I believe, I'll be listening to the radio and they will be talking about drones, or TOR's (a program where a person can jump servers to avoid being detected) and I'll think, "I should write this down." Most of my information about the drones came from an interview of a former drone operator. It was fascinating and horrifying.
I'm pretty sure with all the sketchy research (like how much voltage does it take to kill a person) has gotten me flagged by the FBI.
Name one thing you learned from your hero/heroine.
Angel is my hacker. Sometimes I write a computer problem then don't know how to solve it. She usually pops into my head and solves it. She's really smart.
Any odd or interesting writing quirks, habits or superstitions?
I really have to be undisturbed. I sequester myself to solitary confinement, put on some dark music (Eels and Lorde usually do the trick), and just write. Woe to anyone who crosses the threshold of my fortress of solitude. I usually write them into my story where they will meet a horrible fate. Bwah ha ha ha!
Plotter or pantser?
I am a plotter. I actually hand-write my rough draft out. I either have a notebook or my iPad with me at all times so I can plot where I plop. What's nice about the iPad is whatever I write on Evernote, I can pull up on my computer screen and reference it while I pound out a first draft.
Look to your right – what's sitting there?
A very cluttered vision board... I should really clean that up. There are things that don't belong there, like pictures of pugs in pots and postcards from Turkey.
Anything new coming up from you? What?
Besides being an author, I am working two jobs, soon I will give up one and I'll be able to write again. Right now I'd pass as a Walking Dead extra. When I get back to the living, I'll continue writing the new series about steampunk pirates.
Do you have a question for our readers
I always ask readers what they like to read and why. Especially romance fans, I don't understand the draw. It's so formulaic, and always ends the same way, why read it? But I guess I have no room to complain, one of my favorite writers is Janet Evanovich and her Plum series.
It's summertime and insects are not the only things flying in the London skies.

Oliver and Danny Murray return in this explosive second-in-the-series novel.

When two CIA agents appear in Oliver Murray's office, he knows nothing good could come from it. An American drone has gone missing and the agents believe that one of their own may have taken it. The agent in question is Sara Parsons, also known as Fallen Angel.

Maintaining her innocence, Angel tries to find the real culprit, but when one of the agents sent to apprehend her turns up dead in her flat, Oliver has a hard time believing her. With the help from his brother, Danny, Oliver betrays his own instincts and decides to help Angel find the true murderer and drone thief.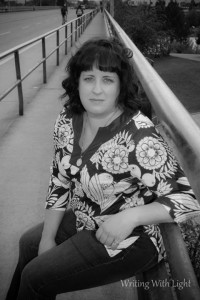 About the Author:
H. A. Somerled lives in the Missoula, Montana area. After an uneventful tour in the U.S. Navy, she followed her passions and enrolled in Culinary School. She graduated from the Colorado Institute of Art and has also completed a writing course from the Long Ridge Writer's Group.
She has two dogs, a puggle named Fritter and a pug named Flapjack. She considers herself lucky to be single and claims she's half the age she really is.
Facebook ~ Twitter ~ Blog
Buy the book at
Amazon