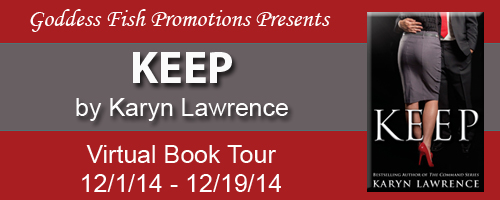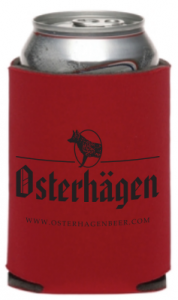 This post is part of a virtual book tour organized by
Goddess Fish Promotions
. Karyn will be awarding a $25 gift card to Amazon, a signed paperback copy of both "Keep" and the first book in the stand-alone series, "Stay", bookmarks from "Stay" and a can kozie with the logo from the fictional beer company that the hero owns in "Keep" (Swag and print book are US only) to a randomly drawn winner via rafflecopter during the tour. Click on the tour banner to see the other stops on the tour.
Welcome to It's Raining Books, Karyn. Why do you write in your genre? What draws you to it?
I write in romantic suspense, and I'm drawn to it because these are the books I like to read, plus my favorite movies are romantic thrillers. I need some element of danger in the plot to really capture my attention.
What research is required?
I didn't have to do as much research for
Keep
as I did for my debut novel,
Stay
. For that, I read a book about being in witness protection and constantly had to fact-check things about US Marshals, firearms, etc. I actually posted once on my blog a list of all the questionable things I had to search for both books that surely have me on a watchlist somewhere. The upcoming third book added a bunch more. A few months ago I went through a thorough background check to go on a White House tour, and I passed, but I wonder if I would now!
Name one thing you learned from your hero/heroine.
I learned a lot of German for my hero, Shawn. :-) I also learned about the corporate life of an international CEO, how it's high-stress and exhausting, and usually the opposite of how it's depicted in books and movies.
Do you have any odd or interesting writing quirks, habits or superstitions?
No real quirks other than I chicken-peck when I type, and when I'm drafting the next sentence in my head, I go immobile and stare vacantly at my keyboard. I'm sure I look like a zombie.
Are you a plotter or pantser?
I'm a little bit of both. I don't outline in the traditional sense or make any notes. I do however have all of my major story beats figured out before I start writing a book, and I don't start a scene until I know how it's going to end. So I always have a destination, but I don't know exactly how I'm going to get there, and that lets me explore and discover things as I go, which is so much fun.
Look to your right – what's sitting there?
A throw pillow and my pug, Goonie. (He looks like a dog, but he's really a sloth.) I'm sitting on my living room couch. Beyond that, my husband and children are playing with toy helicopters on the floor.
Anything new coming up from you?
Book three in the
Command Series
,
Surrender
is heading off to the editor in another week. I hope to publish it in April. Also,
Stay
is going to be on sale for 99¢ December 17-21.
Do you have a question for our readers?
Do you like an international setting in the books you read? What are your favorite locations?
Billionaire CEO Shawn Dunn has plenty of sex, power, and money. A woman turning down his advances? Unfathomable. Yet that's what she does, again and again.

Kara Hayward is supposed to be off limits. Her sister is hiding from the dangerous assassin she escaped from, and it's best for everyone if Shawn keeps his distance. Certainly as far as Kara is concerned. Shawn's only after one thing and then he'll walk away, just like her ex-husband.

But Shawn has larger desires and he's used to getting what he wants. He doesn't care if being together is dangerous. He doesn't believe that threat to him, or his empire, is real. Right up to the night he has everything taken away
Enjoy an excerpt:
This man moved with an elegance that was off-putting, as if everything was calculated, and then the gun disappeared into his suit coat.

"Does that make you feel safer?" he asked.

"No. It doesn't."

He gave her a pleasant smile. "Why do you think that is?"

Maybe she could stall him. Maybe the police weren't far behind and any moment they'd burst through the door.

"I'm not naïve," she said, for her benefit more than his. "Plus I know what kind of man you are."

"Really?" He looked, for lack of a better word, delighted. "What kind of man am I?"

"You'll do anything to get what you want."

"How do you know that?" His tone mocked her.

"I used to be married to a man like you."

He gave her a look, his pure eyes shining, one that said he highly doubted Paul was anything like him. That he was so, so much worse than her ex-husband.

"We're going to have fun together, you and me."

A chill ran down her spine.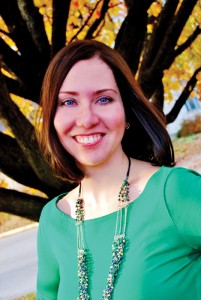 About the Author:
Karyn Lawrence is an author, graphic designer, and screenwriter. She published a nonfiction book about color guard after an editor discovered her blog, way back in the infancy of the Internet and long before blogging was really a thing.
She has been a screenwriter for more than fifteen years, with rather mild success, and grew tired of her stories only reaching a handful of readers. The decision was made to try fiction in early 2013 and once she figured out how to write internal dialogue again, the prose came fast and furious. She most enjoys writing smexy (smart-sexy) books featuring a lovable SOB hero and a tough-as-nails heroine.
Karyn is a Chicago native who lives in Kentucky with her epic husband and two adorable sons.
Facebook
Twitter
Website
Buy the book at
Amazon
or
Barnes and Noble
.
a Rafflecopter giveaway